Professional Women's Council

To encourage, educate and help each other by hosting insightful speakers, sharing best business practices, mentorship and networking opportunities. We believe that by women helping women to succeed, we all succeed.  We invite you to be part of a great group of hardworking, committed women who desire to make a difference in their own lives as well as those around them.
Join Us for Networking Luncheons & Socials
Currently Postponed Until Further Notice!
June 12 Fealess & Focussed Woman in Business Luncheon at the Hilton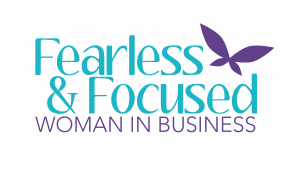 Garden!
Bring cash for 50/50 raffle and plenty of business cards to share!
Cost: $35 for PWC members. $45 for Future-PWC Members
NETWORKING LUNCHEONS & SOCIAL NETWORKING:
Luncheons are held on the second Tuesday of each month from 11:30am to 1pm. Each Luncheon features a guest speaker, networking, 50/50 drawings and more!
Upcoming luncheon & social networking dates: All networking dates have been temporally canceled until further notice.
 Cost for PWC Luncheons: PWC members is $25.00, $35.00 non-PWC members
 Cost for Fearless Luncheons: Chamber members is $35.00, $45.00 non-Chamber members
What to Bring to the Luncheon: Business cards, your name tag, a door prize to promote your business, friends and business associates who might enjoy the speaker and the networking opportunities, and any information about your business that you would like to share with others. (Door prizes are NOT discounts for business but FREE items of $15 value or higher)

50/50 Raffle: PWC sells tickets for $5. The winner receives half of the amount collected and the remainder goes to support the Grant Program.

Grant Program: Each PWC member (minimum 3 months and in good standing) can apply for a business grant of up to $500. Grants are awarded annually. Applications are available at www.flaglerchamber.org  under "membership resources-downloads."

Spotlight Speaker: For $75, members have the opportunity to promote their business in front of 40-60 people through a dedicated 5-minute presentation as well as featured on PWC's website and weekly email. You are provided a display table at the front of the room to use for products and other materials that represent your business. Only at this time are you able to distribute your company materials on all of the tables. You can sign at www.flaglerchamber.org under "spotlight."

Get Involved: The best way to maximize your PWC membership is to become involved, and the best way to become involved is to join a committee.
Membership is $35.00 annually. Please note your company must be a member of the Flagler County Chamber of Commerce to qualify as a member of the Professional Women's Council.  Click here to download the application.  Submit your completed application along with payment to:

Flagler County Chamber of Commerce
20 Airport Rd, Ste C
Palm Coast, FL 32164

or you may email your application to Melinda Rivera.