The highest level of our chamber's tiered membership structure is Benefactor Partner. Companies that join as Benefactors make it possible for our organization to expand and support the value-added benefits, products and services we offer. In exchange for their investment, Benefactors receive top-level benefits and visibility within our organization. We view Benefactors as our partners and value the contributions they make.
If you would like to learn more about the many benefits of being a Flagler County Chamber Benefactor, contact Heather Edwards at 386-206-0952.
Thank you to the following businesses for their generous support of the Flagler County Chamber of Commerce:

Chiumento Dwyer Hertel Grant & Kistemaker, PL
, is a full-service law firm serving Flagler and Volusia counties since 1973. Their commitment to ensuring each client's positive experience through professional and ethical representation in an increasingly complex legal environment has contributed to their continued strength and success. The growth in their areas of practice to meet the changing needs of their clients and collective knowledge of the attorneys and staff has made them one of the premier mid-sized law practices in the area. The consistency of their dedicated team of attorneys, paralegals and support staff is the firm's top priority. For more information, call 
386-753-3293
 or 
visit
.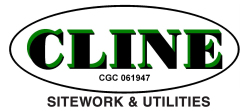 "Becoming a benefactor of the Chamber allows us to support the important work the organization does for our business community, while increasing our company's visibility in the region. We take great pride in supporting local businesses and this is the best way we feel that we can accomplish that goal" states Cline president Scott Sowers.
Established in June 1996, S.E. Cline Construction, Inc. is a registered general contracting company that performs all facets of commercial site development, including residential subdivisions, and commercial marine design and construction services. The company distinguishes itself from the competition by providing a high level of senior management involvement with customers and a strong commitment to always delivering outstanding work and unparalleled service. For more information, call 386-446-6444 or visit.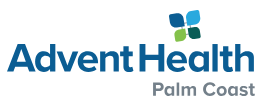 Florida Hospital's parent company, Adventist Health System, has announced that as of 1/2/19, its name will be AdventHealth. Based in Altamonte Springs, Adventist Health System is one of the nation's largest faith-based health care systems with nearly 50 hospital campuses in nine states and more than 80,000 employees. As of Jan. 2, 2019, Florida Hospital Flagler adopted the AdventHealth name and logo. This name change is not the result of a merger, acquisition or change in ownership, but part of our efforts to help consumers easily identify AdventHealth's care locations and services. We remain steadfastly committed to delivering whole-person care for the mind, body and spirit and our mission to extend the healing ministry of Christ remains the same.
Same doctors you trust. Same care you love. Now coming together as AdventHealth — one unified system with one collaborative focus on your whole-person health. Whether you live in a large city or a rural town, whole-person health means a more personal level of care than ever before — physically, emotionally and spiritually. Our whole-hearted commitment to your well-being means we may have a new name, but we still know yours.
Experience compassion, expertise and world-class resources with access to some of the nation's best services, right here in Florida. Your wellness is our mission — today and always.
In 2012, AdventHealth Palm Coast celebrated its 10th anniversary and the many milestones the organization has reached. The hospital employs nearly 1,000 caregivers who touch more than 70,000 lives each year. Each member of the staff is dedicated to providing high-quality compassionate care, while honoring the hospital's mission of extending the healing ministry of Christ.
AdventHealth Palm Coast serves the Flagler County community from several locations including the 99-bed main hospital campus, Town Center Surgery and the Parkway Medical Plaza. The Parkway Medical Plaza opened in 2012 providing offices for several physician practices as well as Imaging, Rehab, Lab and Prompt Care, a AdventHealth Walk-In Clinic.
Most recently, AdventHealth Palm Coast announced plans to build a $25 Million freestanding ER, Medical Office Building in Palm Coast. Click here for complete release.
For more information, visit or call 386-586-2000.
WHAT IS FLAGLER HEALTH +
Flagler Health + embodies our commitment to advancing the physical, social, and economic health of the communities we serve. It's about being a true healthcare partner on life's journey, providing you innovative care in new places, and in new ways, while reducing costs along the way. That's where we're taking healthcare. And that's the Power of +.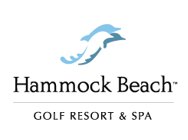 The newly renovated Hammock Beach Resort features 15,000 square feet of indoor meeting and event space, and more than 300 rooms, including a 12-story tower of luxury suites. Home to the Ocean Course, a Jack Nicklaus Signature Design with six Atlantic Ocean-hugging holes, the resort offers an ocean-inspired spa and fitness center, multiple restaurants and bars, a multi-level pool complex with adult and children areas. The property is owned and operated by Salamander Hotels & Resorts, a privately owned and operated company based in Middleburg, VA, just outside Washington, D.C. Founded by entrepreneur Sheila C. Johnson in 2005, Salamander Hotels & Resorts has a luxury portfolio of seven signature, high-end properties in Florida, Louisiana,  South Carolina and Virginia. For additional information, visit www.SalamanderHotels.com.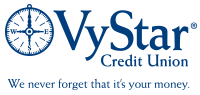 VyStar Credit Union's vision is "to be the primary financial institution for our members and to bring credit union services to more people." This statement sums up VyStar Credit Union's core purpose and serves as a roadmap for our future.
In 1952, VyStar (formerly Jax Navy Federal) was founded to serve civil service members, military employees and their families at the Naval Air Station Jacksonville (NAS Jax). At that time, obtaining financial services—particularly loans—was difficult for working men and women, who would often fall prey to unfair and deceptive lending practices. For that reason, their founding fathers chartered this credit union to provide military families with access to the financial services they needed. VyStar began with 12 members and $60. Today, they serve over 640,000 members across 22 counties in Northeast and Central Florida, whose assets total over $8.8 billion.
67 years later, VyStar remains true to their founding fathers' vision to provide a safe place for their members to borrow and save, and to give their members access to quality financial products and services that help improve their financial well-being. And as VyStar has grown, so has their support for local causes that are important to the communities it serves and align with its corporate values. Each year, VyStar's goal is to do more in support of the communities that have supported them since being founded in 1952.
VyStar is proud of its commitment to their founding values, and will continue to remain true to their fundamental purpose: to serve the financial needs of our members by providing quality, dependable and trustworthy products and services. Whether you are a new college graduate, parent or business owner, you are invited to learn more about the organization's rich history and how they can bring the credit union difference to your financial life.
VyStar Facts:
2nd largest mortgage lender in North Florida
4th largest financial institution in North Florida – assets of $8.5 billion, serving over 635,000 members
18th largest credit union in the nation – credit unions totaling almost 5,800
14th largest employer in North Florida – employing over 1,500
For more information, visit www.vystarcu.org